Business Car Wraps in Lake Worth
Are you the current owner of a business located in Lake Worth, Florida? Have you been searching for new ways to grow your business? GNS Wraps can do that and more for your business. Business car wraps are one of the best ways to grow your business and brand awareness without breaking the bank. Having one, two, or even a fleet of wrapped vehicles will introduce thousands of new people to your business. See what our previous customers have to say. The moment you bring us one or more of your vehicles, we get to work right away to ensure a speedy and optimal wrapping experience.
Wrapping a car is no easy task. That is why we ensure that every detail of your wrap is correct and there are no defects such as bubbles or stretching. At GNS Wraps, we can wrap your car with a number of different marketing tools, as well as letters, changing colors, stripes, and so much more. 
GNS Wraps has been assisting various South Florida businesses with car wraps for years. These wraps are guaranteed to make your business bigger than ever. No matter what design or vision you have in mind, we can get it done. 
Business Car Wraps That Guarantee Results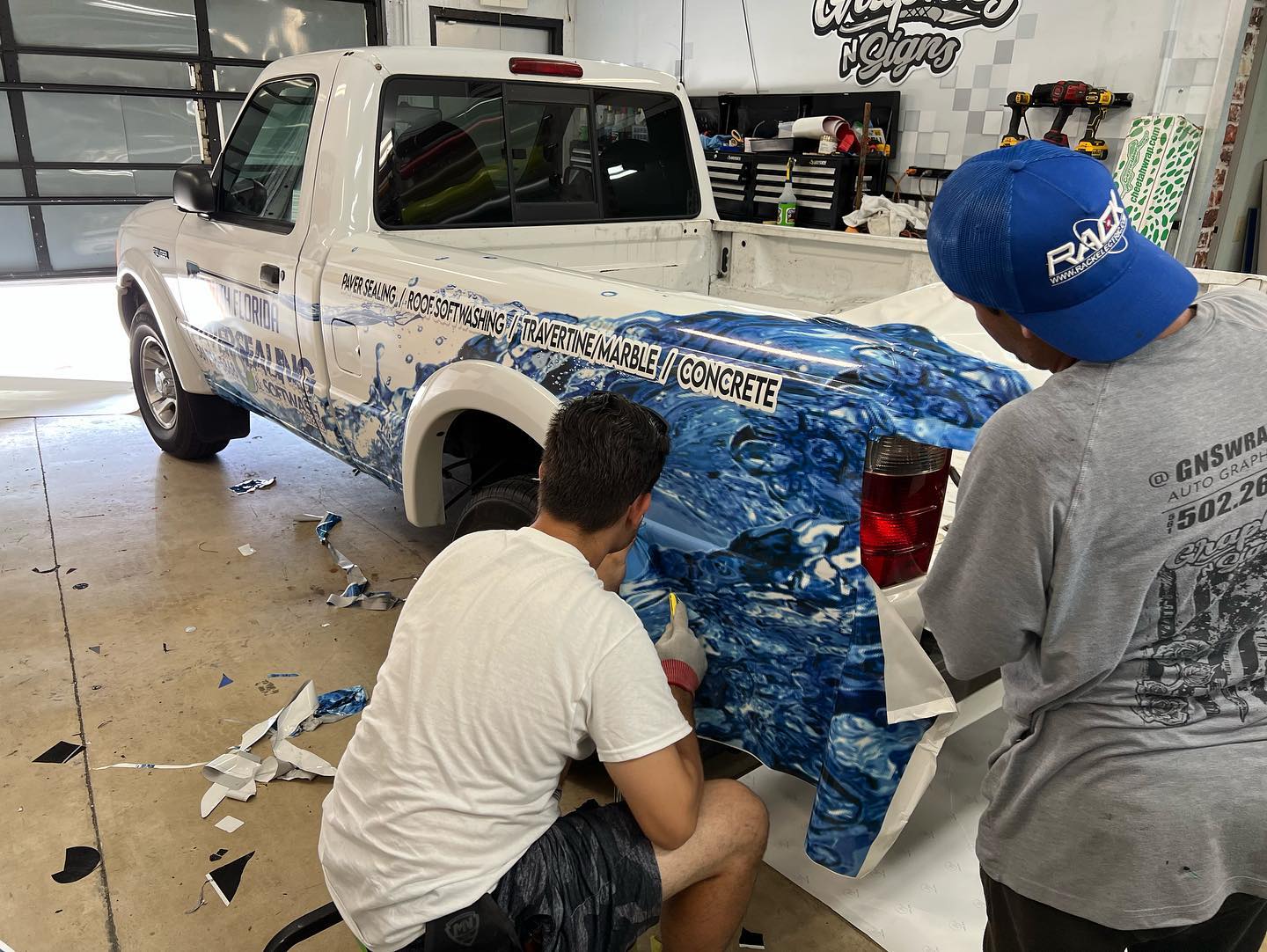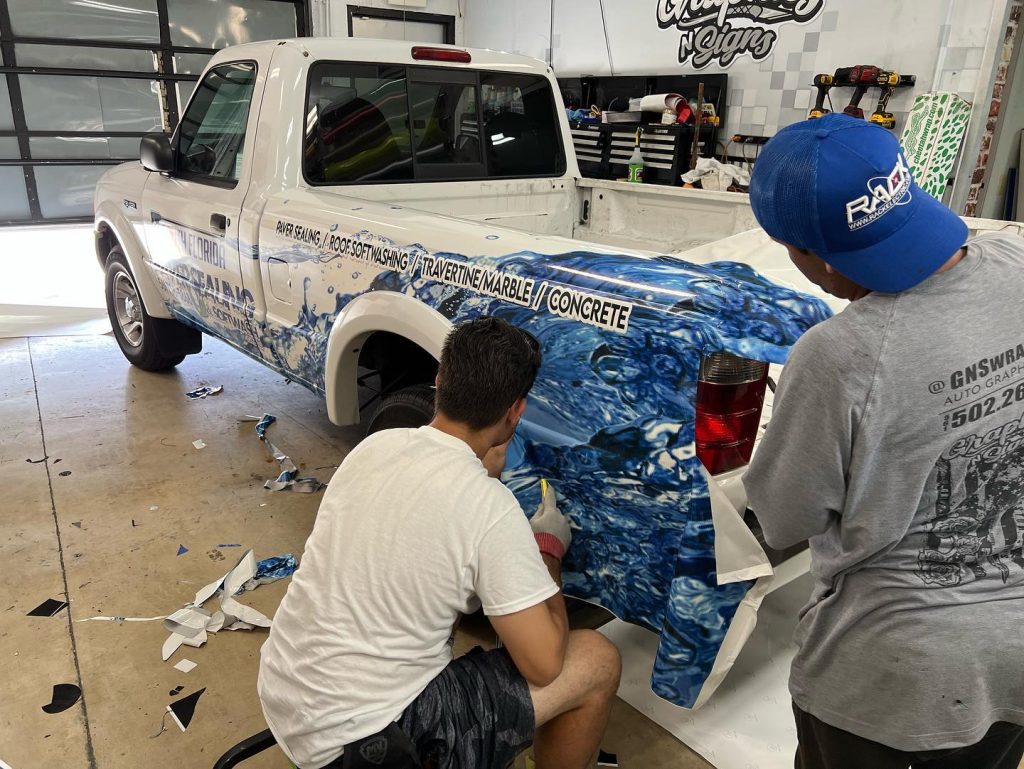 GNS Wraps can make your fleet of business vehicles look exactly the way you want them to. If you've been looking for professional business wraps, don't hesitate to reach out to the GNS Wraps team. We have been the leaders in business wraps in Lake Worth for years and we want to show you why. 
We begin our wrapping process by taking exact measurements of your vehicle(s) to ensure that each wrap will fit perfectly. This is an important step as it ensures that parts of your design aren't clipped off and removes the chances of stretches or bubbles forming on the wrap. We want you to leave our store in a professional and clean business wrap. If you're having trouble coming up with a design that encapsulates your business, our design team can help you come up with designs that you love and explain your business perfectly. 
Below, you'll find a list of the different design elements that you can include in your corporate car wrap. Each of these introduces different design elements that can help bring your wrap to life.
Benefits of Business Car Wraps in Lake Worth
Business car wraps in Lake Worth come with a number of different benefits. While it may not seem it at first when you're driving it around town, remember that every car you pass is a new potential customer. Chances are that everyone who sees your vehicle will look over at it. Depending on how many vehicles you own and how often they'll be traveling, you can potentially reach tens of thousands to over a hundred thousand viewers per month. Business car wraps will reach a larger audience than any other form of advertising. 
Making your business wrap attractive with bright colors and smart designs will make it stand out from other cars on the road. Passing drivers won't be able to help but look over at a well-designed vehicle wrap. 
Contact Us For The Best Custom Car Wraps In Lake Worth
If you're looking to transform your personal car or want the best marketing for your business, call the experts at GNS Wraps today. Stop dealing with the same design or color you've hated for months. Turn your car into something that stands out and will have people amazed! Make your business sore to new heights! Call us anytime at 561-502-2605 to speak with one of our wrapping experts. Visit our contact page for more information and request a custom quote.
Check out our custom car wrapping services in West Palm Beach!