Business Car Wraps in West Palm Beach
As a business owner in West Palm Beach, you're always looking for new ways to capture potential customers and grow your business. GNS Wraps can help your business do just that. Business car wraps are one of the best ways to market your business without breaking the bank in the process. Having one, two, or even a whole fleet of vehicles wrapped with your business in mind will introduce what you do to thousands of new people on the road. We've been providing custom business wraps in West Palm Beach for years. See what our previous customers have had to say about our car wraps. When you bring us your vehicle (or vehicles), we get to work immediately. Wrapping a car is more difficult than one might think which is why we take our time to ensure the best possible results for your vehicle and your business. GNS Wraps has a number of different car wrap marketing tools. These include lettering, multiple-color wraps, stripes, and so much more.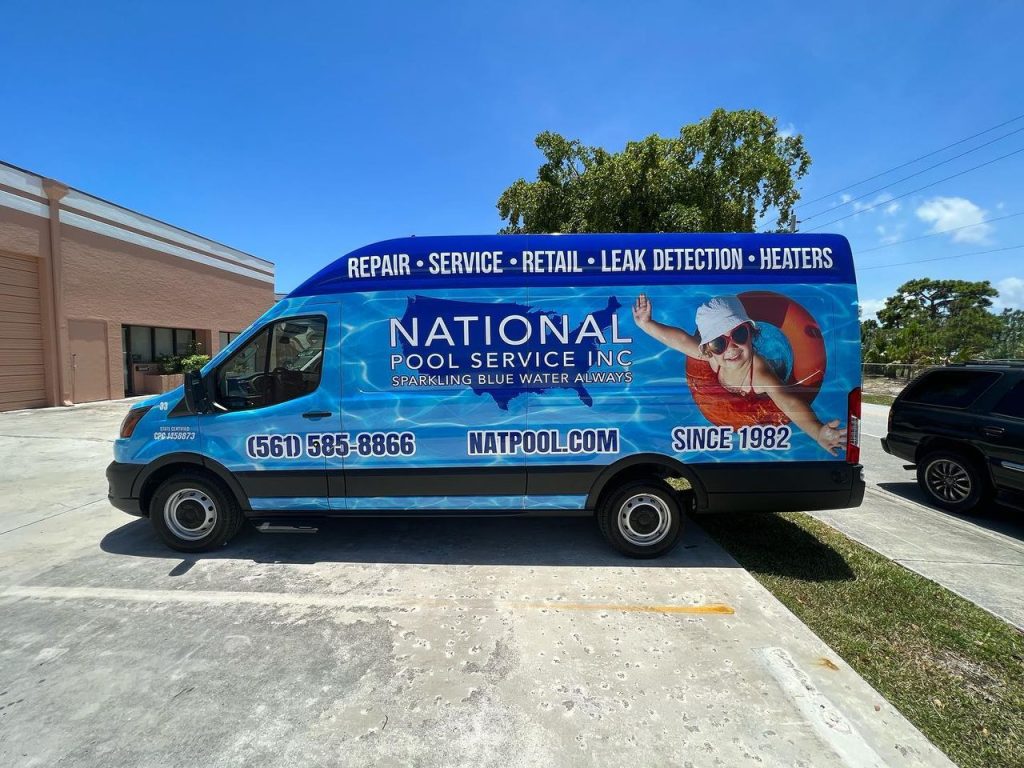 GNS Wraps has been assisting local South Florida businesses to grow their audience for years. No matter what design or vision you have prepared for your business vehicle, we can make it a reality.
Business Car Wraps That Show Real Results
GNS Wraps is here to make your business wrap stand out from the crowd. If you've been searching for a way to expand your business, don't hesitate to reach out to our incredible team. We have been the leaders of business car wraps in West Palm Beach for years and we want to show you how we got there. 
We start our wrapping process by taking exact measurements of the vehicle you bring us. This is done to see what areas of your car can be wrapped so no design elements are clipped off. Doing this also helps prevent the possibility of stretch marks and bubbles appearing on your wrap. Our goal is for you to leave with a professional and eye-catching business wrap that people can't resist looking at. If you ever have trouble coming up with a design, our team of in-house designers can help you come up with an idea that you love.
Below is a list of the different types of car wrap elements we provide. Each of these design elements adds something that helps bring your wrap to life. 
Full Custom Car Wraps –

This is the perfect solution for business car wraps in West Palm Beach that wants to bring in more leads than ever before. This type of wrap will completely transform the look of your car. If you have an idea in mind, we'll make it come to life. Custom car wraps give you full freedom to change and customize any part of your vehicle. Learn more

here

.

Color Changing Car Wraps –

We've all done it before. We choose a vehicle from the dealership with a color that we like. While driving down the road one day, you see a new color that you love even more. Now, you wish you could have that color more than anything. With our color-changing car wraps, you're no longer locked into one color. We can change the color of your car to anything you like. We can print any color you want and apply it to your car. Who says the fun has to end with one color? GNS Wraps also offers chameleon and multi-color wraps. These wraps are great ways to grab the attention of anyone driving by. Learn more

here

.

Car Lettering

– Have a message you want to get out there? Want to boost leads? Car Lettering may be the perfect solution. There's no limit to what you can do with lettering. Put your business's name on the side of your car. Craft a message you want people to remember. Put your social media handles. The possibilities are endless. Have fun with it. Learn more

here

.

Car Stripping

– Racing stripes are a timeless classic that has been seen on cars for decades. If you're looking to add some to your car, GNS Wraps can get it done. You have complete control over what type of stripes you want and what color or design you want them to have. Make them single color or have them multi-colored. Learn more

here

.
Benefits of Business Car Wraps in West Palm Beach
There are a number of benefits that come with business car wraps in West Palm Beach. While it may not seem like it immediately, driving this vehicle around is the equivalent of driving around a mobile billboard for your business. Chances are that each person you pass on the road will see your wrap and become curious about what the business is and what it offers. Depending on the number of vehicles you have wrapped, you can potentially reach tens of thousands to over a hundred thousand viewers per month. Business car wraps will reach a larger audience than any other form of advertising. 
Making your business wrap attractive with bright colors and smart designs will make it stand out from other cars on the road. Passing drivers won't be able to help but look over at a well-designed vehicle wrap. 
Contact Us For The Best Custom Car Wraps In Delray Beach
If you're looking to transform your personal car or want the best marketing for your business, call the experts at GNS Wraps today. Stop dealing with the same design or color you've hated for months. Turn your car into something that stands out and will have people amazed! Make your business sore to new heights! Call us anytime at 561-502-2605 to speak with one of our wrapping experts. Visit our contact page for more information and request a custom quote.
Check out our custom car wrapping services in West Palm Beach!