Business Car Wraps in Hialeah
GNS Wraps, proudly based in sunny South Florida, is your premier partner for boosting your business presence in Hialeah, Florida. As a savvy business owner in Hialeah, you recognize the value of innovative strategies to enhance your brand and connect with fresh prospects. Our specialized services in business car wraps are precisely tailored for this purpose, taking your business visibility and brand recognition to new heights, all while keeping your budget intact.
When you opt for GNS Wraps' fleet of wrapped vehicles, you're embarking on a journey to catch the eyes of countless potential customers as your cars navigate the streets of vibrant Hialeah. Our commitment to excellence shines through in our efficient and painstaking wrapping process, ensuring impeccable results with no unsightly bubbles or stretching issues. Your car wrap becomes a potent marketing tool, boldly displaying your business particulars, stunning graphics, and captivating messages that will etch a lasting memory in the minds of all who encounter it.
At GNS Wraps, we present an array of car wrap possibilities to precisely match your unique requirements. Whether you crave attention-grabbing colors, imaginative designs, personalized lettering, or dynamic stripes, our proficient team is poised to turn your vision into a striking reality. Explore our collection of delighted clients who have witnessed firsthand the transformative power of our car wrap solutions.
Business Car Wraps That Guarantee Results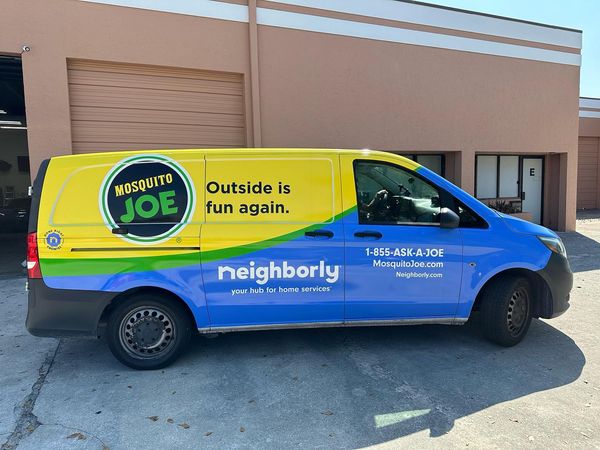 When you select GNS Wraps, you can have full confidence that our wrapping process commences with meticulous precision. Taking precise measurements of your vehicles is a vital step to ensure a flawless fit for your business wrap. Through this approach, we eliminate the possibility of any design elements getting cut off, as well as prevent the formation of unsightly stretches or bubbles. Our ultimate aim is for your vehicle to leave our establishment flaunting a professional, polished, and attention-commanding business wrap that impeccably represents your brand.
At GNS Wraps, we provide an array of design options to make your corporate car wrap truly stand out and create an impact:
Benefits of Business Car Wraps in Hialeah
Our top-notch business car wraps in Hialeah are an unbeatable strategy for boosting visibility, capturing the interest of an expansive audience that outperforms any other promotional technique. From local commuters to pedestrians, every individual who crosses paths with your striking-wrapped vehicle instantly becomes a potential customer. Given the bustling traffic scene in Hialeah, your brand's message has the potential to reach tens of thousands to even surpassing a hundred thousand viewers every single month. The impact of this widespread exposure is beyond comparison and holds the power to skyrocket brand recognition and customer interaction.
Contact Us For The Best Custom Car Wraps In Hialeah
If you're looking to transform your personal car or want the best marketing for your business, call the experts at GNS Wraps today. Stop dealing with the same design or color you've hated for months. Turn your car into something that stands out and will have people amazed! Make your business sore to new heights! Call us anytime at 561-502-2605 to speak with one of our wrapping experts. Visit our contact page for more information and request a custom quote.
Check out our custom car wrapping services in West Palm Beach!